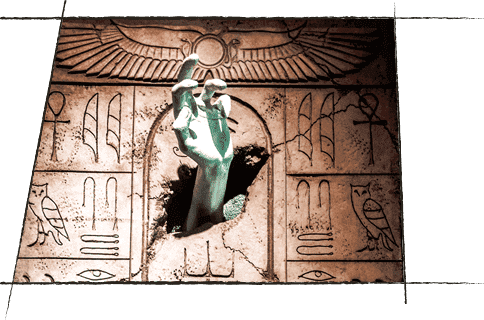 Dare to step into the world full of mysteries!
MYSTERY ESCAPE ROOMS BUCHAREST offers you real life escape room game experience: you are locked toghether wih your team and you have to find a way to escape before the time runs out. A fun and challenging adventure!
Our room escape games dare you and your team to put your brainpower, intuition and attention to hard work, to discover their secrets and manage to escape. But only if you'll be working as a real team facing each obstacle toghether. Will you be able to uncover all the mysteries, codes and hidden messages waiting for you? Will you triumph in the end? Will you find the way to escape the rooms?
We just show you the way to Escape Room Bucharest, but the journey depends on you!
⇒ Central locations
⇒ Warm and wellcoming athmosphere, FUN is the main keyword
⇒ The biggest ESCAPE ROOM location in Bucuresti and Romania, since it's opening in 2014
⇒ Interesting and variate escape games, various difficulties and automation levels, with stories, challenges, puzzles for all tastes
⇒ More alternatives to play the escape games, with or without help clues, collaboration and/or competition games
⇒ Ideal location for teambuilding and events, high capacity for both indoor and outdoor escape games
⇒ High flexibility for personalized approaches